Recipe for CBD Cookies
Filled with chocolate chips (milk, white or dark), cookies are now available in many delicious flavors: pistachio, vanilla, hazelnut, caramel … But have you ever tried CBD cookies ? Known for its relaxing properties, discover the interest of adding CBD to your cookies. Ingredients, equipment and preparation: we reveal the recipe for CBD cookies to easily reproduce it at home !
What is the'interest of CBD in a cookie recipe ?
Just like the donuts in the U.S, cookies originated in American kitchens. Very popular with children and adults alike since they were first baked in 1938, they are of small shortbread cookies rounded. Sold in boxes or by the'unit, in bakeries for example, cookies are adorned with other delicacies such as whole almonds or Macadamia nuts, or even candies and other pieces of cookies. So what is the point of adding CBD in its recipe of cookies ?
Now legalized in France, the use of CBD is however restricted: since January 2022, CBD flowers are prohibited for sale. Oil, capsule, infusion, e-liquid, vaporizer: CBD is marketed in different forms and consumed for its soothing and relaxing on the nervous and muscular system, as well as for its properties anti-inflammatory effects. CBD and THC are the 2 most active cannabinoids present in hemp (plant also known as Cannabis Sativa L): considered a narcotic for its addictive and psychotropic effects, THC is totally prohibited in France.
CBD has no psychoactive action (modification of the state of consciousness), nor harmful or addictive substance. Recommended in case of anxiety, pain and insomnia, adding CBD in a cookie recipe allows you to combine greed and relaxation, 2 essential ingredients in your recipe well-being.
What are the ingredients needed for the recipe ?
To make your own CBD cookies, some ingredients You'll need the ingredients, although each recipe can be modified and adapted to your own taste:
butter, egg and flour: to prepare the shortcrust pastry;
chocolate chips (or other), brown sugar or brown sugar: to garnish your cookies;
1 egg yolk: to brown your cookies during cooking (optional);
1 teaspoon of vanilla extract: if you want to flavor your cookies;
1 pinch of salt;
baking powder or baking soda;
CBD oil.
You can also opt directly for a CBD butter (to buy online or in CBD stores), or prepare it yourself in advance. Either way, the recipe for CBD cookies is simple and quick to cook. Moreover, do not hesitate to accompany your delicacy with a soothing drink such as a CBD infusion.
This one will bring you all the benefits mentioned above, but it can also help you digest in case of difficult intestinal transit or untimely nibbling of cookies ! The small size of the cookies allows you to take them everywhere and consume them at any time of the day, especially during a stressful period for example.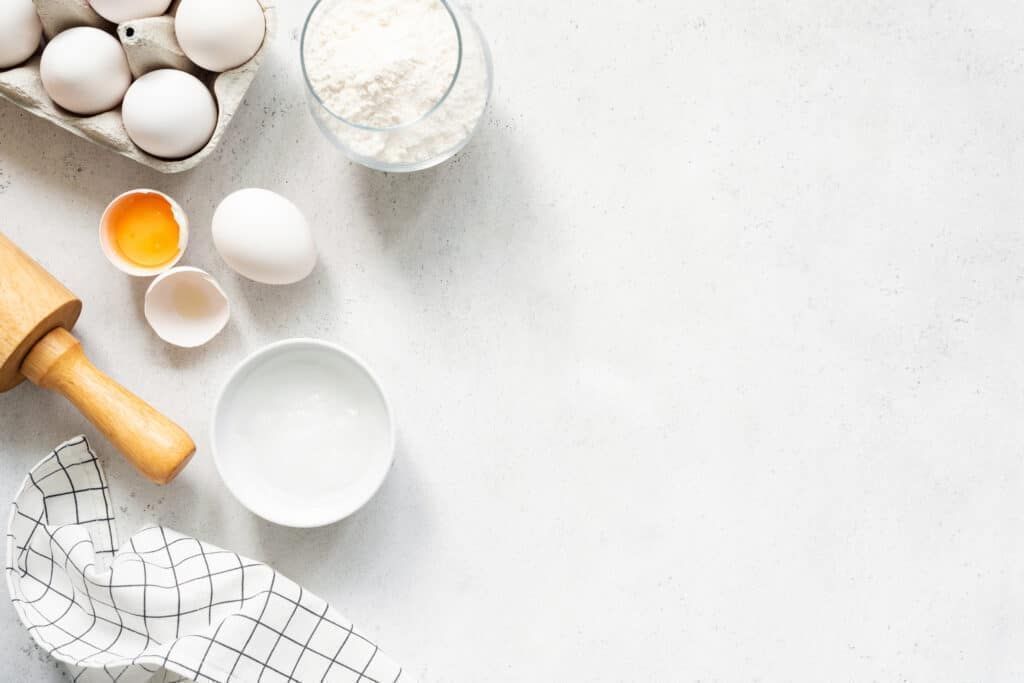 The preparation of the cookies
Ladies and gentlemen: get your aprons ! The time has come to tackle the preparation of CBD cookies. It takes about ten minutes to prepare and fifteen minutes to cook. Arm yourself with your recipe and start by arranging all the ingredients necessary on your work plan. Get dressed and get out your menstrual panties material cupboards:
1 saucepan;
1 large salad bowl;
1 rolling pin ;
1 whisk or an electric mixer;
parchment paper;
1 flat baking tray or small cookie cutters.
Now that you have everything at hand, start preparing your cookies by following the steps :
shortcrust pastry: softened butter, sugar and egg. Add flour little by little while mixing to avoid lumps;
Mix in all the other ingredients (sprinkles, vanilla, etc.).) and let the dough rest for 10 minutes in a cool place;
Make small, slightly flattened balls and place them on your parchment paper;
Bake the cookies for 15 to 18 minutes depending on their thickness.
What could be more enjoyable after a tiring day than to unwind with some CBD cookies ? Relaxation and greed guaranteed ! In addition to relaxing your muscles and your mind, to delight your taste buds and your stomach, the CBD of your cookies will also help you to find sleep and to spend a complete and restful night..