Comme Avant : solid cosmetics made in France
Like before is a brand of solid cosmetics made in France. Shampoo, soap, deodorant, lip balm… all their solid products are organic, natural and made in France. Presentation of a family business that decided to create a range of healthy and ecological products to protect our skin while respecting the environment.
Comme Avant: the French organic cosmetics brand
Comme Avant was born from a simple observation: in France, it was extremely difficult to find natural cosmetic products that do not attack sensitive skin and without chemical ingredients. Sophie and Nil decided to make their own organic and solid soap, with organic ingredients and an artisanal and ecological way of manufacturing.
So they created the Comme Avant brand which has gradually expanded its range: cosmetic products for the body and hair, natural household cleaning products, small organic cotton linens, wooden toothbrushes … And recently, a collection of natural clothing certified GOTS (Global Organic Textile Standard) in linen or organic cotton.
Today, Comme Avant has grown up, but the French brand has remained a family business, social and fair, faithful to its convictions and always an actor of the ecological transition.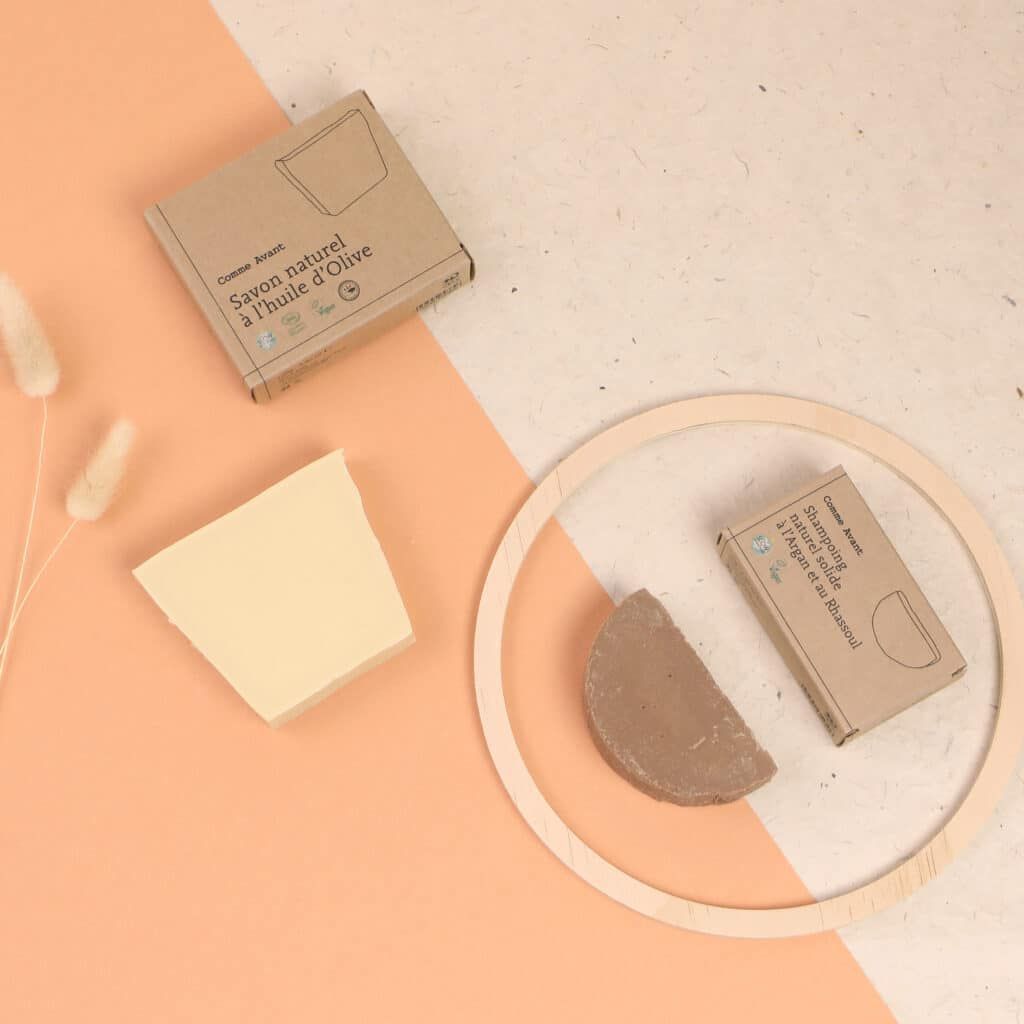 Presentation of their range of organic solid cosmetics
All the beauty products in the Comme Avant cosmetics line are made of natural ingredients, vegan, without endocrine disruptors, without essential oils and without chemicals.
Among all the Comme Avant organic beauty products range, you can find :
Solid soaps with organic vegetable oils.
A solid shampoo with hazelnut oil.
A solid conditioner with hemp oil.
A solid care cream with shea butter.
A solid make-up remover with jojoba oil.
A solid beard balm with castor oil.
Solid deodorants with cocoa butter.
And many other products to discover on their site.
The advantage of Comme Avant products is that they can be used on all types of skin and for the whole family, including for baby's bath !
Not to mention that all products are packaged in recyclable and biodegradable packaging to reach the zero waste objective.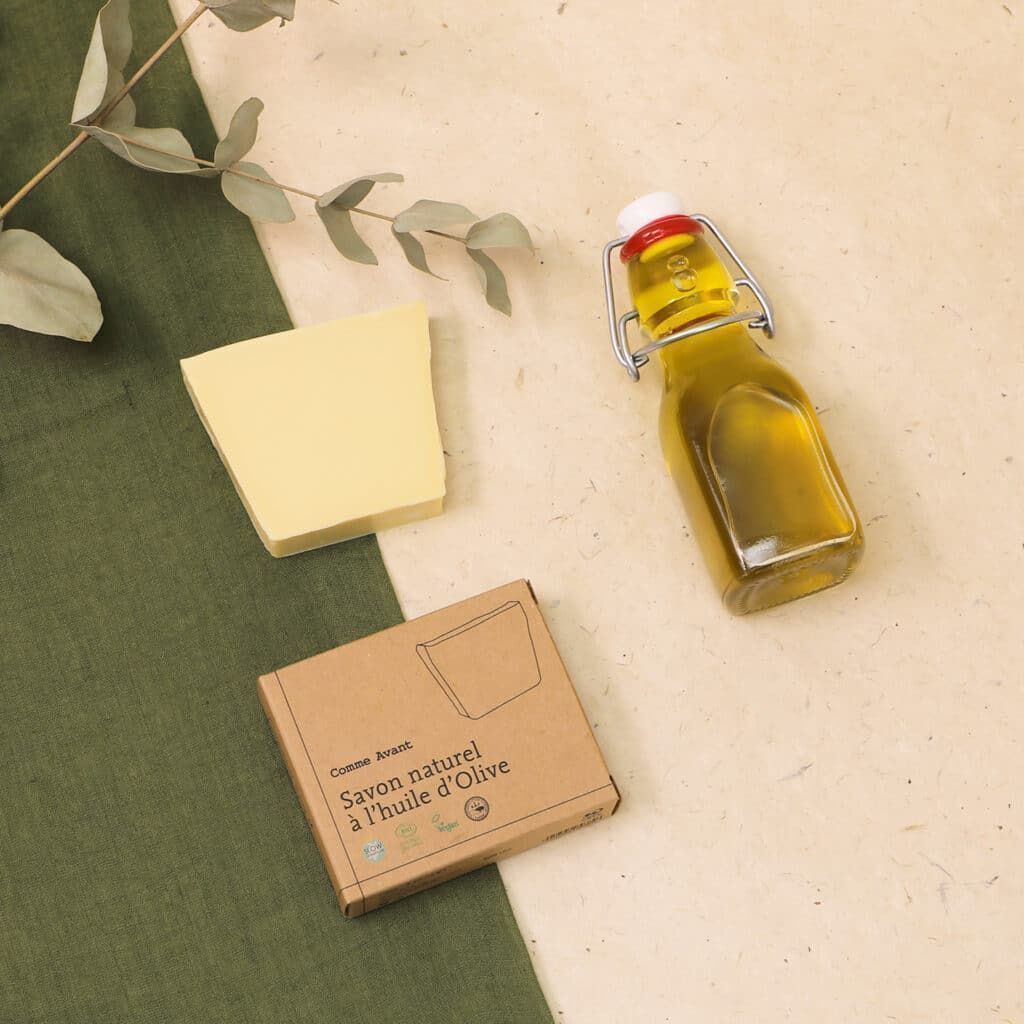 Why switch to solid cosmetics ?
If you are still hesitating to switch to solid cosmetics, here are 5 good reasons to take the plunge !
They are respectful of the environment composed of natural products from organic farming, they are good for the planet and as they are sold in bulk in recyclable packaging, you will finally be able to say goodbye to all those plastic bottles and tubes that are an ecological disaster.
They are economical As they are solid, you don't waste products and you use less of them !
They are perfect for traveling Comme Avant : small and compact, they fit easily in a toiletry bag to follow you in all your travels.
They are effective Organic cosmetics : conventional cosmetics are composed of 80% water and 20% active products ! As for the solid products, they are not diluted with water, so they are 100% effective !
They are natural If you are looking for safe cosmetics, solid cosmetics are for you ! They are all made with natural ingredients, without paraben, without coloring, without chemical preservatives, without sulfate… In short, 100% natural !
As Before is a French and committed brand, their products are all of high quality, so if you are ready to switch to solid cosmetics, don't hesitate to visit their site !