How to access my ameli account ?
Like most institutions, Social Security offers a client account available on the web or via an application.
Practical, this site allows us to save time and to know in real time where our reimbursements are, how long it takes to process them, and much more.
Here is a small guide that explains everything you need to know to take advantage of the health insurance portal.
What exactly is Ameli?
Ameli ? Késako ? Many of you are asking this question, and it is quite legitimate.
Because if the health insurance is proud to offer its services on the Internet, it has made a rather surprising choice for the name of its portal.
And yet, when you take a closer look, it is quite simple. ameli simply means: Health Insurance Online.
Now that we are clear on this, let's see what our online account for individuals offers.
And finally, we will see how to access our account.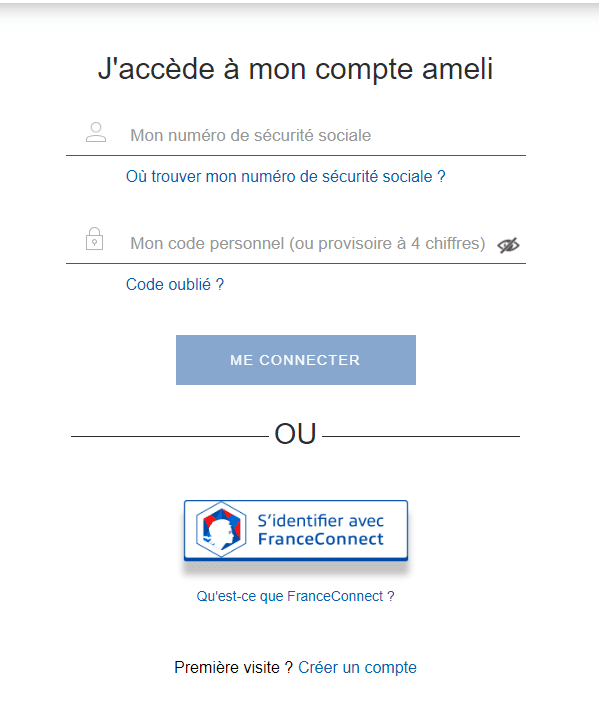 What is the purpose of the Ameli account ?
The website of the health insurance offers many features.
The goal is to facilitate and accelerate the process.
By connecting to the website or the application, we can find all the useful procedures from our homepage.
Payments and reimbursements
The payment insert allows you to easily follow the payments we have made during a visit to a health professional.
In the same way, we can follow our reimbursements as well as the amount of these last ones.
The procedures
The Ameli website.fr offers us the possibility to do our procedures online:
Need the CMU, a certificate of entitlement or to declare an accident caused by a third party ?
Apply for a carte vitale ?
In one click, we have all the information we need to fill in our claims from home.
And that's not all. Our account also has a messaging space to communicate with the organization.
Practical, it includes a system of questions/answers which often allows to solve its problem.
And if we can't find what we're looking for, we can either use the Chatbot (automatic chat system), or write our email.
Also, we can receive notifications via the application when we receive a message.
The site also has some nice functions: find a health professional in your area, make and note an appointment with our fund in an agenda, a health prevention space, etc.
How to create an Ameli account ?
To take advantage of these services, you must register on the site or on the application (Android and IoS). It's quick and easy.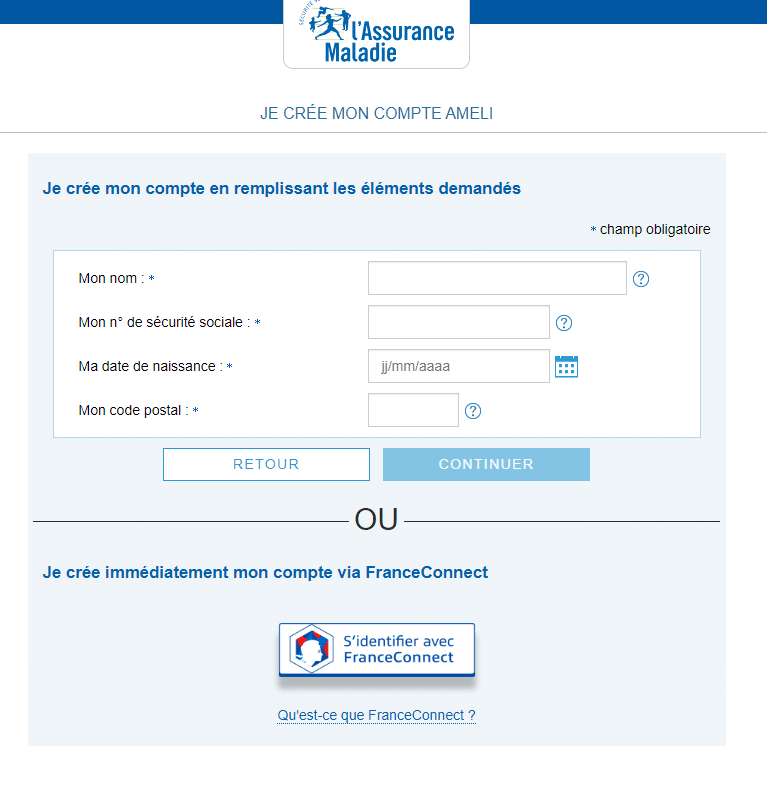 You just have to go to the Ameli website.en, then click on "insured" on the top left. Once you are on the right page, you will find a menu on the right.
Then, you have to choose "Ameli account". We then arrive at the login page.
At the bottom, we find a link "create your account.
All you have to do is follow the instructions.
Attention, we will need our "carte vitale.
Indeed, before, the registration required to have a temporary code for the creation of a personal account. This one was delivered by mail for more security.
Now, it is a part of the serial number of the carte vitale that fulfills this role.
And if you don't have a carte vitale yet, just contact the health insurance by phone, with a RIB.
How to access your Ameli account ?
To connect to your personal health insurance space, we must follow the same indications as mentioned above: go to ameli.en, go to the "insured" page and click on "Ameli account.
On the site, we have to type in our social security number and our confidential code or four-digit temporary code.
To connect with the application, it is the same system.
And for added security, if we have a recent phone, we can also use our fingerprint.
A little tip: registering our social security number will save us from having to repeat this operation each time we log on.
The application offers the same services as the website, so we can easily be satisfied with it, except if we need to print a document. In this case, the site is more relevant.
Another way to connect, using FranceConnect.
It is a very useful solution, which allows to connect to all public services (health insurance, but also taxes for example).
With our login and password, we have access to the chosen service, all with a single account.